The Current
The Current is the college ministry at FBC San Marcos. We are a passionate group of college and young adults who believe in the model of Acts 2:42-47 – we are to be devoted to God (Worship & Bible Study), to each other (community groups and fellowship), and to the world (mission).
It is our desire that you would come visit us, get to know us, and join our community to help spread the love of Christ to San Marcos and Texas State University!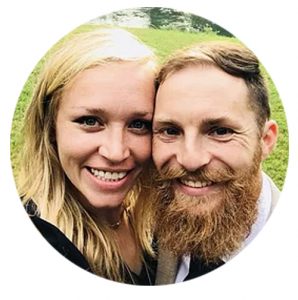 CLINT AND MONICA FOLLOWELL
Clint Followell is the Student Minister at FBC. He is very energetic, a lover of all things sports, and a master at growing a beard. His wife Monica assists with the college ministry through the Bible Fellowship Hour class, hosting special events and with discipling college students and young adults. She is also the Minister of Missions and Outreach at FBC. She loves to take students on mission trips. Together they have three children, Brandon, David and Asher.
DAVID JOHNSON
David Johnson is a recent graduate from Texas State University and now a Campus Missionary with the Baptist Student Ministry. He grew up as a missionary kid in Bolivia. Despite growing up in a Christian home his faith didn't become his own until college. He stumbled onto the BSM in his Freshman year, but by his Sophomore year he was serving as a bible study leader and growing in his faith.
As a student leader he had various spiritual mentors ranging from upperclassmen to staff and those relationships helped him grow as a Christian and motivated him to share Christ with others.
He is thankful that God has given him the opportunity this past semester to serve as a Campus Missionary and disciple other students.
Discipleship
This May we are taking a discipleship-focused camping trip to the Grand Canyon! On this trip we will tour the Antelope Canyons, whitewater raft the Horseshoe Bend, and hike the Bright Angel Trail to the Colorado River at the South Rim. It will be an unforgettable trip of a lifetime! Get your name on the list by completing the sign up form below. Also check out the flyer for more details!
Serve
We encourage our college students to get plugged into the life and ministry of the church. Many college students find a place to serve. Serve through our mission ministry, college ministry, music ministry or youth ministry. There are opportunities to work at Parent's Night Out each month for a little pay (check out the Preschool Ministry page for more information about PNO). Several of our upperclassmen college students find a place to serve in our youth ministry as youth leaders. We ask that college students interested go through our year-long discipleship program first.
Special Events
We have several special events throughout the year. These events include parties, trips, concerts, game nights, and competitions. Our biggest competition of the year is the Turkey Bowl. It happens right before Thanksgiving Break at the SMA football field. It is a flag football game between the youth ministry and college ministry. College students must have attended 3 college ministry events before being allowed to play. The winner takes home the Turkey Bowl trophy and a year's worth of bragging rights.
CONNECT
To subscribe to text alerts of upcoming college events and get togethers, please text "@collegefbc to #81010. Messages aren't sent often, but it will keep you in the loop on opportunities for fellowship, meals, service, and studies! Don't miss out!